Torke Family Coffee Roasters for Businesses
Why Businesses have Chosen Torke Coffee for Over 80 Years
Great Product, Quality Service, Commitment.
You'll never be stuck on hold or have to wait for onsite service. Our customers come first. Torke Coffee has 24/7 service support, answered by the Torke Coffee Team you deal with every day, people. You'll enjoy quality, helpful, responsive service with a quick turnaround.
Learn More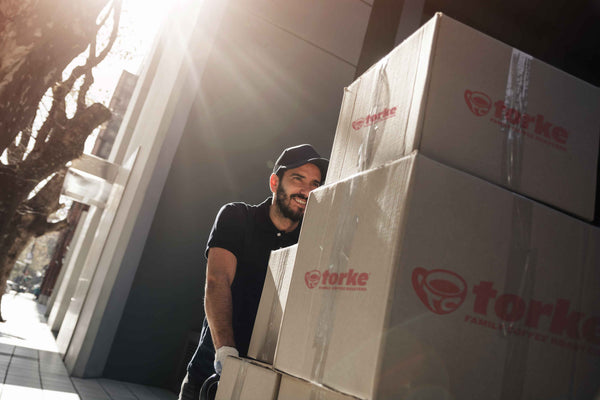 At Torke, we pride ourselves on customer service.
A dedicated manager personally serves each account.
We are proud to provide personal individualized service. Our Torke Territory Managers become an extension of your business and handle all aspects of your account. As your point-of-contact, they will manage your account, provide on-site service, and deliver your product.
We make sure expectations are met, ensure your equipment runs smoothly and our Torke product stays stocked!
Torke Quality Products for Your Business
All the tools you'll need, and then some
We offer a wide variety of high-quality products for every kind of business. Whether you are looking for office coffee to keep your employees fueled and happy or a specialty nitro brew for your cafe, we have everything you need and then some.
Businesses Who Trust Torke