Torke Coffee Onsite Barista Training
Our expert training team will turn your staff into skilled and knowledgeable Baristas.
Your customers are our customers too.
Creating great coffee is a process but serving it doesn't have to be.  Every one of our clients has access to our full two-day training sessions that will equip your staff with the knowledge and skills to be a professional barista. 
In our training, we cover how to operate and maintain the machinery, how to prepare the drinks using our custom brewing guide, and all the best practices and standards are covered to ensure you are serving your customers the very best.   
If you and your staff crave even more knowledge and expertise you can schedule an ''Elite Coffee experience" at the Torke Family Coffee Roasters world headquarters. This experience will allow you to go even deeper into the vast world of coffee and teas, gaining knowledge and insights usually reserved for the roasters and growers.  Watch the metamorphosis of the coffee journey during your private plant tour and learn what it takes to roast and brew great coffee. Of course, you'll be able to absorb more than knowledge as you taste a variety of coffees from around the world while relaxing in your private cupping lessons.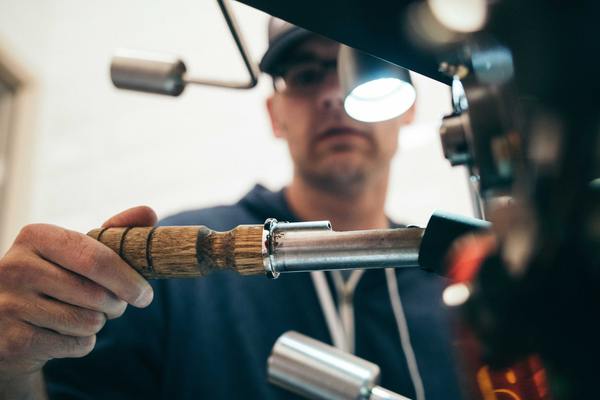 Our Curriculum
Here is a taste of our Barista Training:
What is Espresso?
The Anatomy of an Espresso Shot 
Quality Standards for Expresso and Milk 
Steaming and Foaming Milk 
Crafting Specialty Beverages 
General Trouble Shooting and Simple maintenance 
"From the moment we arrived we were impressed with the operation. From the roasters right down to the owner Ward Torke, we were made to feel welcome and enjoyed every step of the way. The aroma in the building had my mouth watering and the coffee didn't disappoint my pallet. I arrived feeling like I had a good knowledge of coffee and soon found that many of my preconceived notions were far off from the truth. Thank you Torke for being such gracious hosts!"
- Shawn Zambarda
Owner, Stella's Italian Kitchen
Let's Talk
Learn about Torke Coffee for your business.